---
GOOD NEIGHBOR DAYS 2018
JULY 6, 7, 8, 2018
2018 Parade Grand Marshal
will be John "JC" Cosgrove
THIS YEAR'S THEME IS:
"FOUR SEASONS"
GORDON GOOD NEIGHBOR DAYS is looking Volunteers for ALL events! If you would like to volunteer prior to the weekend, please contact us!
CLICK HERE FOR VOLUNTEER/FUNDRAISER APPLICATION
Would your Business like to sell DUCKS??
Contact us today to receive a DUCK Board!
WE HOPE YOU ENJOY OUR FAMILY AREA!!
---
ADAM CLARK, KBJR 6's CHIEF METEOROLOGIST,
WILL BE IN THE DUNK TANK
JULY 7TH, 11:30am-12:30pm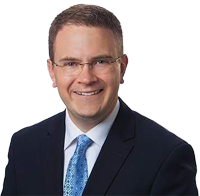 Proceeds will help benefit
Friends of the Bird Sanctuary
and
Friends of the Gordon Tower
SEE YOU THERE!!
---
2018 Schedule of Events
(see below & click here for printable copy)

Applications/Forms:
:: Craft Vendor App - click here Sat, July 7th
(to insure a Vendor spot, it is recommended that you
register by June 1st)
:: Food Vendor App - click here Sat, July 7th
(to insure a Vendor spot, it is recommended that you
register by June 1st)
:: 5K Registration Online - CLICK HERE Sat, July 7th
:: Parade Registration Form - click here Sat, July 7th
:: Mud VolleyBall Online Registration - click here
Sun, July 8th
:: Mud VolleyBall Rules -
Friday


July 6, 2018
8am - 2pm
11th Annual Thrift Sales & Flea Market, Finstad Ave, Downtown Gordon. Bring your table, no electric, 1st-come-1st-serve; NO FEE. Sale Done & All Vehicles Removed by 2pm. No Exceptions!
4pm
Outside Food, Beer Sales & Fun
7pm-11pm
Live Music by DeTour on Finstad Ave
(Town Hall, if bad weather)

Saturday


July 7, 2018

7

am – 11am

Pancake Breakfast, First Presbyterian Church

7:30am-8am

Registration for Gordon Memorial 5K Run/Family Fun Walk, Warner Park
Note: 5K terrain is rustic & varied terrain, Not stroller friendly.
Family Fun Walk: around 1 mile, Not timed, Stroller Friendly course.

8:05am

5K Starts, Warner Park (Pre-Register to save $$)

8:15am

Family Fun Walk begins, Warner Park (Pre-Register to save $$)
8:30am
Vendors & Crafter, Downtown Gordon
10am-4pm
Ice Cream Social, Historical Society
10am-3pm
Dunk Tank, Friends of the Bird Sanctuary, Downtown Gordon

11am-3pm

Car Show, Downtown Gordon next to Town Hall (Public Voting!)
NOON
Live Remote with WHSM

2pm

Parade, Downtown Gordon
2018 Theme: "Four Seasons"
**CASH PRIZES FOR PARADE/FLOAT ENTRIES**

4pm

Duck Race, Eau Clair River
County Rd Y Bridge

5

pm

Beer & Food Vendors, Warner Park, (No Carry Ons Allowed)
7:30pm
Kids' Games & Races, Warner Park

8pm – midnight

Live Music by Austin Fire, Warner Park
(Town Hall if bad weather)

After Dark

World Class Fireworks! Mooney Ball Field (Warner Park)
Railroad tracks are OFF LIMITS to everyone!!

Sunday
July 8, 2018

10am

Mud Volley Ball Registration, Warner Park
PRE-REGISTRATION - All Teams must arrive by 10:30am to sign waivers etc
If you don't pre-register, no guarantee you will get to play!

10am

Food & Beer Wagon, Warner Park (No Carry On allowed)

11:30am

Mud Volley Ball Tournament, Warner Park